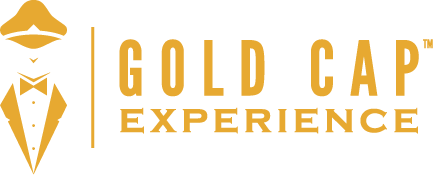 ~ Present your Gold Cap™ card and receive ~
Residents - Receive 1 FREE Meal a week (Cafe meal or grab n go)- cannot combine more than 1 per week, once the week has passed offer cannot double up the following week*

Hotel Guests - Receive 1 FREE Meal per visit (Cafe meal or grab n go)- cannot combine more than 1 per week, once the week has passed offer can not double up the following week*
Click on the button for directions to this location:
Our Story
Clean Eatz originated in Wilmington, NC in 2008 and has since franchised into over 60 locations. Myself (Sarah Conrad) and my husband are franchisees for the Charlotte and Lake Norman area, opening up 4 locations over the last 3 years. We are very involved in a healthy lifestyle and in our community, helping customers with convenient, affordable and delicious ways to stay on track. Whether you're looking for an easy way to feed your family for the week, or your just starting your weight loss journey, Clean Eatz is here for you!
What We Offer
Clean Eatz offers several options to our customers, you can come enjoy our sit down or takeout fresh and hot cafe, or take advantage of any of our meal plan services. Meal plans are posted online each week at: www.cleaneatz.com/mealplanmenu Thursday-Sundays to order. Pickup is Sunday, Monday and Tuesday.
Grab N Go Meals are offered in addition to the weekly meal plan options 7 days a week in our Grab N Go Coolers. There's always 70 plus options to choose from for everyone. Meals range from $6.10 to $6.50 each depending on how many you purchase.
Clean Eatz also offers desserts and protein smoothies, made by our partnering supplement company: ist Phorm.
Lastly Clean Eatz offers catering services for anywhere from 10 to 500 people with full set up, delivery and all utensils and hot holding products.
HOURS
Monday – Friday 11:00 a.m. – 7:00 p.m.
Saturday 11:00 a.m. – 3:00 p.m.
Sunday 12:00 noon. – 3:00 p.m..
2215 Ayrsley Town Blvd Suite B
Charlotte, NC 28273
(910) 340-0350
Visit our website: http://www.cleaneatz.com/
Facebook: https://www.facebook.com/cleaneatzcharlottenc