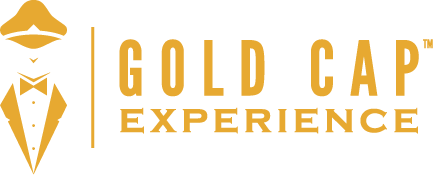 ~ Present your Gold Cap™ card and receive ~
Our Story
You love your pets and we know that, if you're researching pet food, it's because you want your pets to have the very best. At Pet Wants of North San Antonio, our carefully developed proprietary pet food is slow-cooked with fresh, all-natural ingredients and made once a month to ensure that every kibble is fresh and packed with nutrition.
We are Carlos and Gloria DeLeon and we opened this business after we saw the difference the Pet Wants food made for our miniature schnauzer, Charlie. Knowing that miniature schnauzers are prone to stomach issues, we were always looking for the best food – until we came across Pet Wants. The difference the food made was so dramatic that we decided to join the franchise team and bring this amazing product to our community.
In addition to being made fresh monthly, Pet Wants only sources the best salmon, chicken, lamb, brown rice, and other ingredients available. There's no sugar added, no fillers, and no animal by-products. And, since Pet Wants never uses corn, wheat, soy, or dyes, the food is a great fit for pets with allergies. Also, to make choosing Pet Wants as easy as possible, we offer free delivery to the entire north San Antonio region.
We care about our furry friends and we know your pets are your loved ones – just like Charlie is our baby girl. Pet Wants is fresh and all-natural and it really does make a difference. We believe in this product and we're proud to put our names behind it. If you're not sure, let us send you a sample so you can see for yourself.
What We Offer
Pet Wants exists to improve the nutrition, health, vitality, and well-being of pets throughout North America. And we make it easy for pet parents to take care of and love their pets by providing them with the best nutrition and health possible by feeding them our delicious, natural, and fresh pet food. Pet Wants food is natural and slow-cooked in small batches on a monthly basis to ensure freshness and lock in nutrients. It's made fresh and delivered fresh. It gets to your pet's bowl in weeks of being made, not months… at the height of its nutritional value and freshness. And freshness is critical for optimal nutrition and health.
We also offer a wide variety of natural treats and chews, accessories, and as of May 1st, grooming by appointment.
Hours
Monday – Friday:   10:00 a.m.- 7:00 p.m.
Saturday: 10:00 a.m. – 3:00 p.m.
Sunday: CLOSED
5123 North Loop 1604 W #105
San Antonio, TX  78249
(210) 239-6780
Visit our website at http://www.petwantssanantonionorth.com for more information.
Facebook: https://www.facebook.com/petwantssanorth
Instagram: https://www.instagram.com/petwantssa