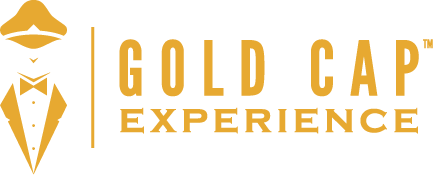 ~ Present your Gold Cap™ card and receive ~
Complimentary Appetizers.
Our Story
Catering by Celebrations was founded in March of 1982 by Mr. Richard Espinoza. Mr. Espinoza has been blessed with over 36 years in the food service industry and has had many important clients varying from the San Antonio Spurs to the Arch Bishop of San Antonio. Mr. Espinoza also works closely with the various organizations like KLRN (PBS) and several Independent School districts and Universities being that he is a retired school teacher. Mr. Espinoza has been recognized and honored by great agencies like the San Antonio Police Department for his continuous great work and collaboration.
What We Offer
Here at Catering by celebrations, our sole purpose is to make sure that your big day is an unforgettable one for you and your guests. We offer a variety of services for your big day including but not limited to Catering, Dessert Cakes, Linen rentals, Bar Services (TABC Certified bartenders), an In-house D. J., Lighting and even Furniture rentals. We would love the opportunity to serve you.
Hours
Monday – Friday:  10:00 a.m. – 5:00 p.m.
3307 Hillcrest Drive
San Antonio Texas 78201
(210) 732-5070
Visit our website at http://www.cateringbycelebration.com for more information.
Facebook: https://www.facebook.com/cateringbycelebrations