The Lion & Rose British Restaurant & Pub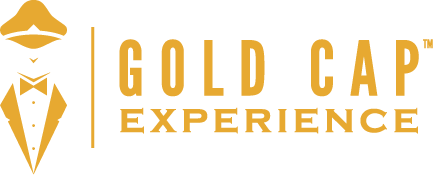 ~ Present your Gold Cap™ card and receive ~
10% discount off non-alcoholic beverages and food.
Our Story
I grew up in a strong two parent family who taught us the value of hard work and making an honest days living. My dad worked seven days per week for years, so for me working weekends and working long days has always been a normal part of life. I love what I do, so I don't mind the hours. For me it is a pleasure to be able to provide a good living for my family in the same way my parents did for us when I was growing up.
Landing in the restaurant business is a good place for a workaholic to be, and I can't think of a more fun place than the Lion and Rose. Great food, a full bar, attractive servers, and a beautiful setting. If you haven't tried out the Lion and Rose restaurant yet, then be sure to give us a visit. We think we'll be your new favorite place to go.
What We Offer
Since the day we opened, The Lion and Rose Restaurant & Pub in San Antonio has been known for its authentic pub atmosphere. We are proud to have recreated the classic British experience right here in South Central Texas, while adding a few unique touches that we are sure you will appreciate as well as traditional home style cooking like "mom used to make."
Pubs aren't just about drinking. A true British pub, unlike many area bars, is a place to gather for a great meal, warm conversation, good music and fine spirits. That's exactly what you'll find at The Lion & Rose including our outside fire pit and inside fireplace. From savory starters and delicious entrees to delectable desserts everything is made from scratch daily in our kitchen. If you have the munchies late in the evening our kitchen remains open until midnight and our bar until 2:00 AM.
From Pub Trivia and Karaoke to Open Mic Nights and Live Music, The Lion and Rose British Restaurant & Pub has it all! For steel tip enthusiasts play a game of darts, watch your favorite sports team and tip back a few pints of the finest beers from around the world. You can also enjoy our outside ping pong table, Jenga or cornhole toss.
Some dates are also still available for Christmas parties. You can also rent our genuine 1962 double decker bus – imagine a ride during the holidays through beautifully decorated University of the Incarnate Word and Windcrest Light Up – leave the driving to us. Other considerations include The Riverwalk and the limit of your respective imaginations.
Regarding our menu – the appetizers are awesome, great main dishes and leave room for fantastic desserts. There are more than 30 brands of beer on tap. Our bartender(s), the proper term nowadays is mixologist(s), can mix virtually any drink – feel free to challenge them.
Hours
Monday – Sunday: 11:00 a.m. – 2:00 a.m.
17627 La Cantera Pky #103
San Antonio, Texas 78257
(210) 798-5466
Visit our website at https://www.thelionandrose.com for more information.
Facebook: https://www.facebook.com/thelionandrose/
Instagram: https://www.instagram.com/the.lionandrose/
Twitter: https://twitter.com/LionandRoseSA?lang=en