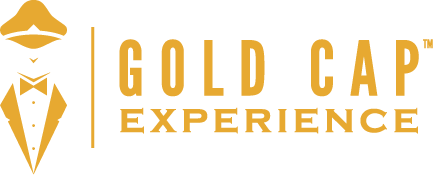 ~ Present your Gold Cap™ card and receive ~
Spavia First Time Guest offer is always $40 off any service greater than $99 Monday through Thursday.
Click on the button for directions to this location:
Our Story
September 25, 2005, Spavia opened its doors with a mission and vision to make a positive difference in the world, one guest at a time and to deliver an exceptional experience our guest couldn't live without. For us, it's been about the journey, not a race to build a legacy and reputation of being the best, delivering the best and creating a Spavia culture that we are proud of each and every day. We are humbled and grateful for the opportunity to open our doors each day, create exceptional experiences, and give back to our communities.
What We Offer
Spavia offers treatments for both men and women.
When guests enter, they are welcomed with a warm neck wrap, a spa robe, and sandals. Spavia offers luxury amenities, seven treatment rooms, and private retreat rooms with comfortable seating. The specialties at Spavia are their signature massage and facial and many other treatment options available.
Other Spavia services include: Hot salt stone, sports, deep tissue, couples, and prenatal massages; as well as 8 different facials, hydraderm, peels, detoxifying body wraps, and full-body waxing.
Spavia can also accommodate groups such as for: company gatherings, birthdays, bridal parties, baby showers, and sweet 16 parties.  Spavia also offers traveling chair massages for corporate events, fundraisers, parties, etc
While at Spavia, guests can personally choose their lotion scent, music preference, and beverage selection of tea or water for every treatment.
Additional Goldcap Offers
Essential: 3 Month Membership: Amount paid upfront –  $167.  $40 savings from price of $207
Premier 3 Month Membership: Amount paid upfront: $215.  $52 savings from $267
Ultimate 3 Month Membership: Amount paid upfront –  $262.  $65 savings form $327
Any 6 Month Membership: Amount paid upfront. Receive a complimentary Premier Service. A $119 dollar value
Any Month to Month Membership: Dues paid each month on autopayment. Receive a complimentary Premier Service after the 6th Month of Membership. A $119 dollar value.
Receive $20 off and Service greater than $99. Anyday Essential Service: $79
Premier Service: $99
Ultimate Service: $119. A $20 Dollar Savings
HOURS
Monday – Friday. 10:00 a.m. – 8:00 p.m.
Saturday 9:00 a.m. – 6:00 p.m.
Sunday 11:00 a.m. – 6:00 p.m.
11732 Elm Creek Blvd North
Maple Grove, MN 55369
(763) 923-7000
Visit our website: https://spaviadayspa.com/maple-grove-mn/
Facebook: https://www.facebook.com/spaviamaplegrove/