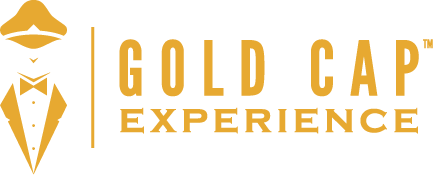 ~ Present your Gold Cap™ card and receive ~
One FREE Mini Bottle of Extra Virgin Olive Oil (EVOO) or Balsamic Vinegar. Fresh Italian & Greek Olive Oils, Italian Balsamics
Click on the button for directions to this location:
Our Story
We are a small gourmet, olive oil and balsamic vinegar store. We offer real and high-quality olive oil which is so essential for your health. Not all olive oils are created equal. We work directly with two families in Italy and Greece. Both have won many awards. We also work with an incredible family in Modena, Italy who produces our delicious balsamics.
I am a foodie at heart and love our store so much. I love finding interesting and delicious food. We are here to make your life better, not harder!
What We Offer
When you enter our store, you will find beautiful silver tanks filled with wonderful olive oils and balsamic vinegars which you can taste on request. Delicious flavors for all your cooking and dining creations. Enjoy fresh salads with savory or sweet balsamics such as Lemon Cucumber, Cranberry, Peach or everyone's favorite the Aged Balsamic. Drizzle our special extra virgin olive oils over veggies and mixed greens or to marinate meats. Garlic EVOO is our top flavored oil. We have many others to enhance your meals from everyday meals to that special occasion.
Beyond our oils and balsamics you will have a multitude of choices from Marinades & Sauces, Raw Honey, Hot Sauces, and Dessert Sauces. For an easy but delicious dinner, prepare a wonderful meal with our Pastas & Sauces or terrific Soups and Breads from easy mixes.
We offer Stuffed Olives and a wide assortment of Jams for your Charcuterie Boards. Don't forget movie night! Bring on the Popcorn and Seasonings, we have it!
When looking for unique gifts, we have those also. Giftware, Olive Oil Body Care, Kitchen Gadgets and even Chocolates and other Confections for just about anyone on your list.
We look forward to helping you with your cooking and gift-giving needs.
HOURS
Monday – Sunday: 10:00 a.m. – 6:00 p.m.
Sunday: 11:00 a.m. – 7:00 p.m.
13551 Grove Drive
Maple Grove, MN 55311
(763) 657-0857
Visit our website: https://www.lovethatolive.com/
Facebook: https://www.facebook.com/lovethatolivemn/
Twitter: https://twitter.com/lovethatolivemg