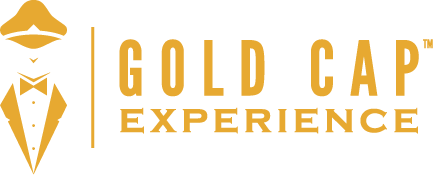 ~ Present your Gold Cap™ card and receive ~
Complimentary Appetizer up to $15 value, Dine In Only
Our Story
Cool River Steakhouse Grill is the culmination of countless hours pondering the question, what does the guest really want?
We discovered guests crave a place to go for date night or happy hour after a long workday. They're looking for a room where family can gather for a special occasion and the right environment to bring business associates. And, of course, the food has to be excellent.
What We Offer
The resulting space is a magnificent steakhouse housing large fireplaces and tall ceilings, with stone, wood, and leather appointments throughout. Guests enjoy a sizeable bar, intimate dining rooms both small and large, handcrafted billiard tables, a discreet cognac lounge, and live music. The restaurant is conveniently located near businesses, homes and the airport.
We invite you to come and enjoy Cool River Steakhouse. Consider us for your next special event, private party or business dinner.
Hours
Dining Room
Monday – Thursday 11:00 a.m. – 10:00 p.m.
Friday 11:00 a.m. – 11:00 p.m.
Saturday 5:00 p.m. – 11:00 p.m.
Sunday 5:00 p.m. – 10:00 p.m.
Bar
Sunday – Thursday 11:00 a.m. – Late
Friday – Saturday 11:00 a.m. – 2:00 a.m.