la Madeleine French Bakery & Cafe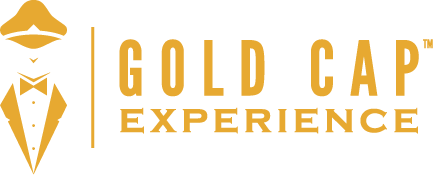 ~ Present your Gold Cap™ card and receive ~
Our Story
La Madeleine is unique because our guests created it. Our founder decided they would be his architects and designers. In 1983, Patrick Esquerré sat on the sidewalk in front of where the first la Madeleine bakery would be and listened to his future guests tell him what they expected from an authentic French country bakery. They said they pictured a hearth stone oven. They asked about wooden beams. They said make it fresh. But of course, it was the only way we were used to making anything. Guests fell in love with la Madeleine.
And of course, guests soon wanted more than just a bakery. What about onion soup? And a fresh salad? A croissant sandwich would be nice. He did the only think he could think to do. Call his mother in France and ask for help. Monique Esquerré flew to Dallas overnight. She knew only one English phrase, "good, good." Her cooking was great. And it worked.
Our guests also expressed that they wanted their freedom just like at home, to pick out what they wanted to eat, sit where they wanted to sit, get up and get their refills as needed without waiting for anyone. We agreed, and together invented the "la Madeleine way." Our job was to stay true to the authenticity of a French country bakery and make a home for our guests who created their own neighborhood bakery.
La Madeleine would not be what it is without our wonderful associates. They make our guests feel at home and special! Thanks to them, when there is a la Madeleine in the neighborhood, there is a "home away from home" for our guests. Every part of la Madeleine is authentic and unique, with its own identity. As we continue to find new homes (and cater to our guests' homes & offices), we will stick with the principles that brought us to this point: stay true to our roots (when it comes to our cooking, French roots are not that bad after all!) and constantly listen to our guests.
What We Offer
When Patrick Leon Esquerré came to America, he brought the tastes of the French countryside with him. He grew up in the Loire Valley region of post World War II France, where meal times revolved around homegrown, hand-prepared food, friends, family and heartfelt conversation. Patrick missed the joys of his hometown. He yearned for the aroma of fresh-baked baguettes and lingering over an espresso at the corner cafe. So, he decided to create his own.
With little else besides his boundless enthusiasm and charming broken English, the self-described "French country boy" began to bring his vision to life. With the advice and support of legendary retail magnate Stanley Marcus, of Neiman Marcus fame, la Madeleine was born.
Patrick opened his first la Madeleine bakery, or boulangerie, on Mockingbird Lane in Dallas, Texas. It soon expanded to a café and neighborhood gathering place for all to see, be seen and enjoy a variety of classic French country fare. Now with more than 60 locations, Patrick's dream of bringing the tastes of the French countryside to America continues.
Hours
Open every day 6:30 a.m. – 9:00 p.m.
6430 N. MacArthur Blvd
Irving, TX 75039
(469) 385-1700
Visit our website at http://www.lamadeleine.com for more information.
Facebook: https://www.facebook.com/laMadeleineCafe