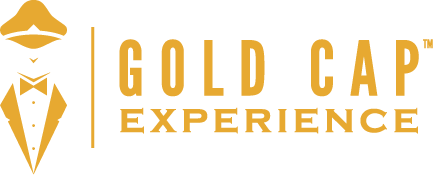 ~ Present your Gold Cap™ card and receive ~
$5.00 off, valid with dinner menu only. 1 per table per visit.
Our Story
IN THE WORLD OF PIZZA…Grimaldi's is an institution. Our family business began with the opening of our first location under the Brooklyn Bridge in the borough's DUMBO neighborhood in 1990.
It all started with our coal-fired, brick-oven pizza and over 100 years of pizza-making traditions. In fact, our entire concept has been built around signature, coal-fired brick oven pizza, which has been our family staple.
What We Offer
Why coal-fired brick ovens? The tantalizing aroma of pizza and calzones baked to perfection in our signature coal-burning oven offers a unique flavor and a crisp crust that is simply not possible from gas, convection, or wood-burning ovens.
Our fresh ingredients, handmade mozzarella, and pizza sauce make us the most award-winning pizzeria in the U.S. Our 'secret recipe' dough is hand-tossed and made in house daily, while our open kitchen layout provides an entertaining experience with each visit. A premium bar with an extensive wine list perfectly completes any occasion.
It is our passion for pizza that has made us a "must have" for pizza lovers and celebrities alike, including Frank Sinatra.
Welcome to Grimaldi's Pizzeria. We are honored to have you as our guest!
Hours
Sunday-Saturday: 11:00 a.m. – 11:00 p.m.