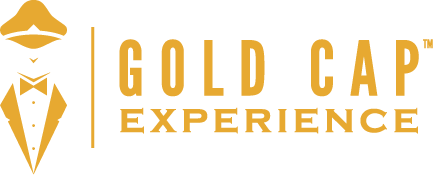 ~ Present your Gold Cap™ card and receive ~
20% off food items.

Priority Seating.
Click on the button for directions to this location:
Our Story
Growler USA started in Eugene, Oregon with an idea to take an existing growler refill station and make it a national American craft beer pub for all to enjoy. The hallmark of craft beer is the ability to take traditional styles of beer and innovate them with unique twists. Creativity is key, with continual nods to the history of craft beer.
Speaking of history, our name – Growler USA – is a nod to the origins of beer in America. A growler is a vessel used to transport beer. The growler as we know it today came from humble origins, otherwise known as a steel pail used to carry beer home from the local pub. Over time, the growler has evolved, which brings us to the container craft beer aficionados know and love today.
Our beloved craft beer industry has made just as many leaps and bounds in its evolution. Growler USA supports the craft beer movement in America and believes craft beverage makers have a specific intent for how their product is to be enjoyed. Our True to the Brew™ ideology ensures each brewer's vision for their product is honored. We take great care to see that intent carried out from the moment we receive the keg to the instant that product meets our guests' eyeballs, olfactory, and taste buds.
We encourage you to try your next pint True to the Brew™. Cheers!
What We Offer
Many people—we'd say most—entering a Growler USA are craft beer neophytes. And many of our patrons with more developed craft beer tastes are just beginning to dabble in handcrafted brews outside of beer— hard ciders, draught wines and nonalcoholic kombucha teas for example.
100 beverages can be a lot to process. We know. It's okay. You are in a safe place here. You have friends, people looking out for you. One of those people is your Growler USA Brew Specialist, Cicerone® Certified Beer Servers, all.
Growler USA's Executive Chef is constantly working to create delicious recipe selections for the Growler USA menu. Our menu items represent the best of American food – with a beer-centric twist.
HOURS
Sunday – Thursday: 11:00 a.m. – 10:00 p.m.
Friday – Saturday: 11:00 a.m. – Midnight
11405 E Briarwood Ave #100
Centennial, CO, 80112
(303) 649-0726
Visit our website: https://growlerusa.com/craft-beer-pubs/co-centennial-lima
Facebook: https://www.facebook.com/GrowlerUSACentennialLima
Twitter: https://twitter.com/growler_usa