Uncorked Kitchen & Wine Bar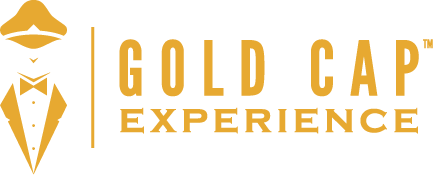 ~ Present your Gold Cap™ card and receive ~
15% off Public Cooking Events.

10% off bar tab.
Click on the button for directions to this location:
Our Story
Welcome to Uncorked Kitchen & Wine Bar, Denver's first interactive dining experience—a culinary and food adventure that's unlike any other.  Uncorked Kitchen & Wine Bar was born out of Chef Eric's passion for sharing not just the meal but the experience in the creation of it with others. Husband and Wife team Eric and Katie Robbins moved back to Denver after 10 years in Boston where Chef Eric began his culinary adventure. Together they teamed up to bring the first interactive dining experience to the greater Denver area. At Uncorked not only will you get to be hands on and participatory in the whole creation of your meal you get to come together with others, make new friends, socialize learn tips and tricks from the chef instructors and dine family style while taking in a breathtaking view of the mountains! Chef Eric and Katie love to bring people together and watching them experience something new whether that be in the kitchens or in the wine bar. They wanted to create a very warm and welcoming space that is both upscale and approachable. Come check out this unique and exciting venue!
What We Offer
For each cooking event, whether you're on your first date or your 100th, are enjoying some time with a group of your best friends, or doing a girl's night out—you'll all share in the creation and enjoyment of incredible food. Our professional chefs guide and work side-by-side with each couple or small group helping to ensure the meal and moments that are being created, are nothing short of spectacular. Whether you're a foodie or first timer, this will make a date to a restaurant or movie seem a bit passé.
If your interested in a more spontaneous opportunity to soak in the sites and sip on some delicious beverages drop in to our wine bar! The patio and bar area are open to the public and no reservations are required. While guests take in the gorgeous mountain views they can order from Uncorked's small plate menu and have access to a full-service bar, featuring an extensive wine list, cocktails mixed with local spirits and a variety of Colorado craft beers.
HOURS
Tuesday – Saturday starting at 3:00 p.m.
Sundays – 2:00 p.m. – 8:00 p.m.
Happy Hour: Tuesday – Friday from 3:00 p.m. – 6:00 p.m.
Kitchen events are by reservation only. Please call to schedule.
8171 S Chester St SteA
Centennial, CO 80112
(720) 907-3838
Visit our website: http://www.uncorkedkitchen.com
Facebook: https://www.facebook.com/uncorkedkitchenCO
Instagram: https://www.instagram.com/uncorkedkitchen
Pinterest: https://www.pinterest.com/UncorkedKitchen/pins
Twitter: https://twitter.com/UncorkedKitchen