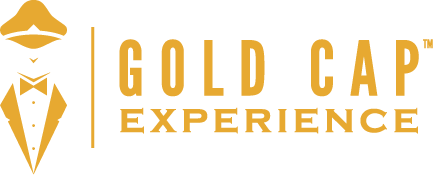 ~ Present your Gold Cap™ card and receive ~
Buy One Muffin, Get One Free (Arapahoe Location).
Click on the button for directions to this location:
Our Story
The two Centennial, Colorado My Favorite Muffin® locations are owned and operated by local residents Eric Abbott and Mark Rank. Friends since their days at The University of Iowa, the two left behind corporate jobs to open the first Colorado My Favorite Muffin on Arapahoe Road in 1995. Two years later they opened the Dry Creek location.
Our restaurants are known for freshness because we make our products on-site daily. As a result, we are able to provide our customers with the most flavorful and pleasing products anywhere.
What We Offer
Since 1988 MFM has grown into a national brand recognized for premium quality ingredients, unique and original choices, and hi touch-personalized service. Whether ordering from our vast assortment of muffins, one of our hot breakfast bagel sandwiches or biting into a delicious choice from our lunch sandwich menu, you will delight in the satisfying taste of quality you can depend on – all the time, every time.
Quality products and friendly service are two of the key ingredients in separating My Favorite Muffin Your All Day Bakery Café from some of the large chains. Our cake-like muffins are prepared with a formula that uses soybean oil, which is lower in saturated fat than butter or margarine, to produce a gourmet muffin that is cholesterol friendly and extraordinary tasting.
HOURS
Monday through Friday 6:00 a.m. – 3:00 p.m.
Saturday and Sunday 7:00 a.m. – 2:00 p.m.
12202 E Arapahoe Rd.
Centennial, Colorado 80112
(303) 799-8931
Visit our website: http://www.myfavoritemuffin.com/locations/centennial-arapahoe
Facebook: https://www.facebook.com/MyFavoriteMuffin.OfficialSite
Twitter: https://twitter.com/My_Fav_Muffin