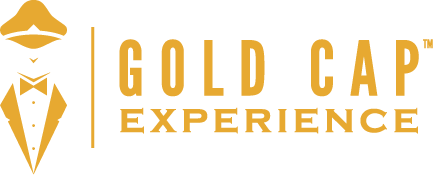 ~ Present your Gold Cap™ card and receive ~
10% off each ticketed price - $25/person rather than the regular $28/person. Not valid with other offers.
Click on the button for directions to this location:
Our Story
While vacationing in Europe in 2014, the Mata family tried their first live escape game and were instantly hooked on this new and exciting form of entertainment. Upon returning home to Colorado, and hoping to try more, the Matas found no existing live escape games, so the family opened the Clue Room: Colorado's first live escape game, in September of that same year.
Tens of thousands of happy customers later, the Clue Room now has two locations boasting a total of 12 live escape games between them. All 12 games are original and designed in-house, creating a unique and fun experience you won't find anywhere else! Clue Room offers an exciting and captivating challenge that will require your group to use both teamwork and brainpower to conquer a variety of puzzles, clues, and mysteries!
What We Offer
Family owned and operated, we are located 20 minutes from Downtown Denver. The Clue Room has two locations with 12 Live Escape games of varying difficulty. Whether you're a live escape expert or have never heard of escape rooms before, we have the perfect game for you!
How it works: your team has one hour to solve various puzzles, mysteries, and challenges to complete your mission. Whether you're saving the city from a deadly doomsday device or helping Alice find the Queen of Hearts'​ crown in Wonderland, we have many adventures for your family, friends, or coworkers to explore. The Clue Room is perfect for families, group date nights, team-building, game enthusiasts, and fun-seekers looking for an immersive experience.
Contact us to try one of our exciting games today! The Clue Room: One adventure. One hour. One way out! Can you escape The Clue Room? Find out today at theclueroom.com.
HOURS
Monday – Friday: 11:00 a.m. – 9:00 p.m.
Saturday: 10:00 a.m. – 9:00 p.m.
Sunday: 11:00 a.m. – 5:00 p.m.
7255 South Havana St.
Centennial, CO 80112
and
7286 South Yosemite St.
Centennial, CO 80112
Phone: (303) 955-1722
Visit our website: http://www.theclueroom.com
Facebook: https://www.facebook.com/theclueroom/
Instagram: https://www.instagram.com/theclueroom/
Twitter: https://twitter.com/theclueroom?lang=en