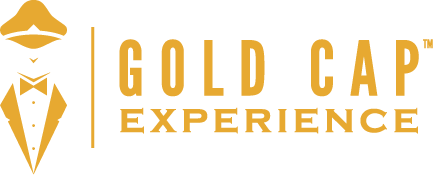 ~ Present your Gold Cap™ card and receive ~
One Hour Range Time and Handgun Rental for $20.00
Click on the button for directions to this location:
Our Story
Centennial Gun Club was designed from the ground up to be a unique gun store, shooting range and training facility unlike any in the Colorado Front Range. Equip – Prepare – Practice was developed to give you the most complete experience by combining an exceptional Denver firearms dealer with a state of the art Denver firing range and outstanding Denver firearms training. We believe that having the right equipment, receiving outstanding training and practicing on the range on a regular basis are the keys to skill at arms. Centennial Gun Club brings all these elements together in one location.
What We Offer
Centennial Gun Club has 5,000 square feet of retail, which provides you with the best selection of handguns, shotguns and rifles in the Denver area. In addition, we feature a wide selection of knives, ammunition and accessories essential to sports shooting and personal protection. Our staff is trained to help you select firearms and equipment that best suits your needs. We have a large selection of current model firearms in our rental counter and we urge you to try out firearms in our modern range before you purchase a firearm.
The Shooting Range at Centennial Gun Club is a great place to practice and fine-tune your shooting skills. Our target retrieval system is state-of-the-art and programmable to give you stationary targets, 360 degree turning targets, running and disappearing targets to make your shooting time a learning experience that will challenge even the most advanced target shooters. Ventilation systems are a critical component of indoor ranges and the environmentally controlled ventilation system in our range provides clean, temperature-controlled air. With a slight breeze at your back, our system moves the air down range at a monitored and controlled rate of 75 feet per minute to prevent lead exposure and ensure that those at the firing line will always breathe clean, fresh air.
Skill at arms requires regular practice and the Training Center at Centennial Gun Club provides opportunity to learn new skills and methods that you can use at the range to improve your skills. Our experienced instructors offer training ranging from beginner courses to highly advanced skill building in handgun, rifle, shotgun, less lethal, open hand combat, edged weapon defense and a variety of other courses. In addition to our traditional training, we offer women-only training tracts focusing on self-defense training. These courses focus on building skills that will increase personal safety and confidence in threatening situations.
HOURS
Monday – Friday: 9:00 a.m. – 9:00 p.m.
Saturday: 8:00 a.m. – 9:00 p.m.
Sunday: 10:00 a.m. – 6:00 p.m.
11800 E. Peakview Ave.
Centennial, CO 80111
(303) 789-2582
Visit our website: http://www.centennialgunclub.com
Facebook: https://www.facebook.com/CentennialGunClub